Ptit Habibi has five rooms. Two suites and three doubles. All rooms have en-suite bathrooms.
The rooms are individually designed and fuse traditional craftsmanship with cutting edge design. Have a look at all the rooms before you decide which one is right for you: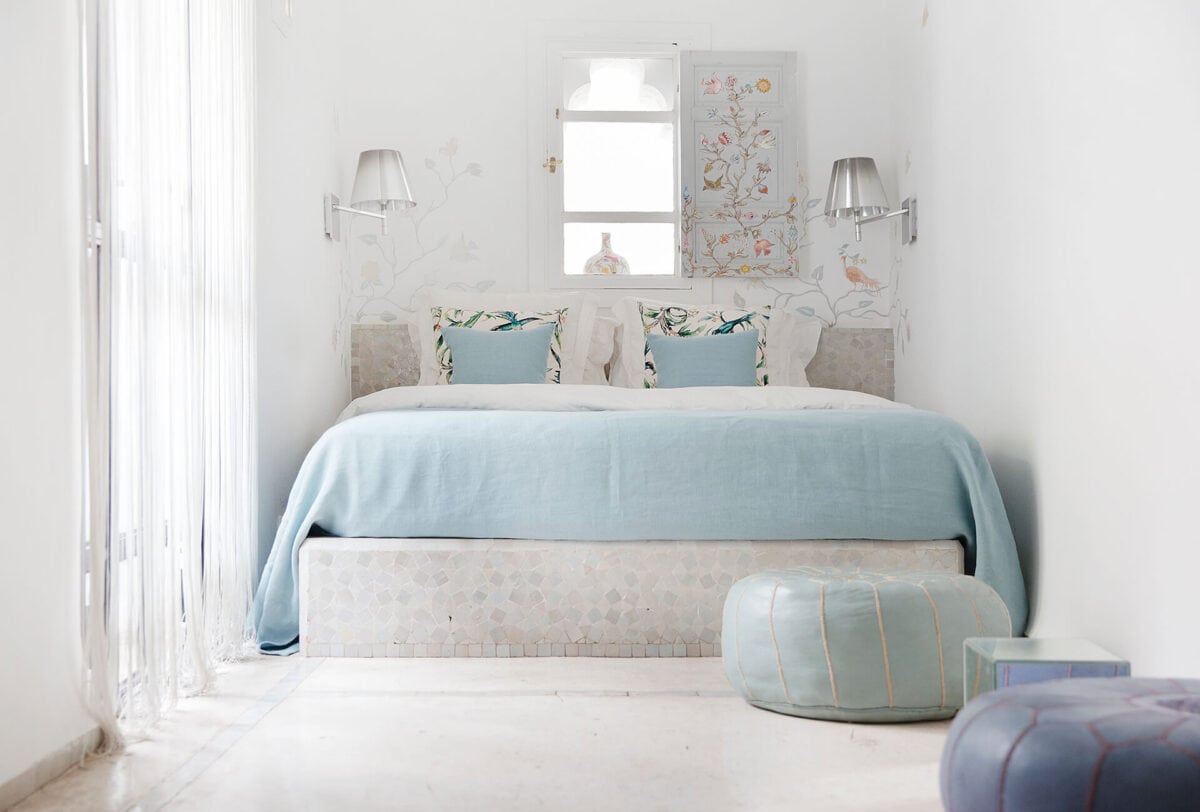 The White Room is the most traditional suite in the Riad. The suite has a large private balcony with a b'hoo, covered sitting areas with one side open to the balcony and courtyard.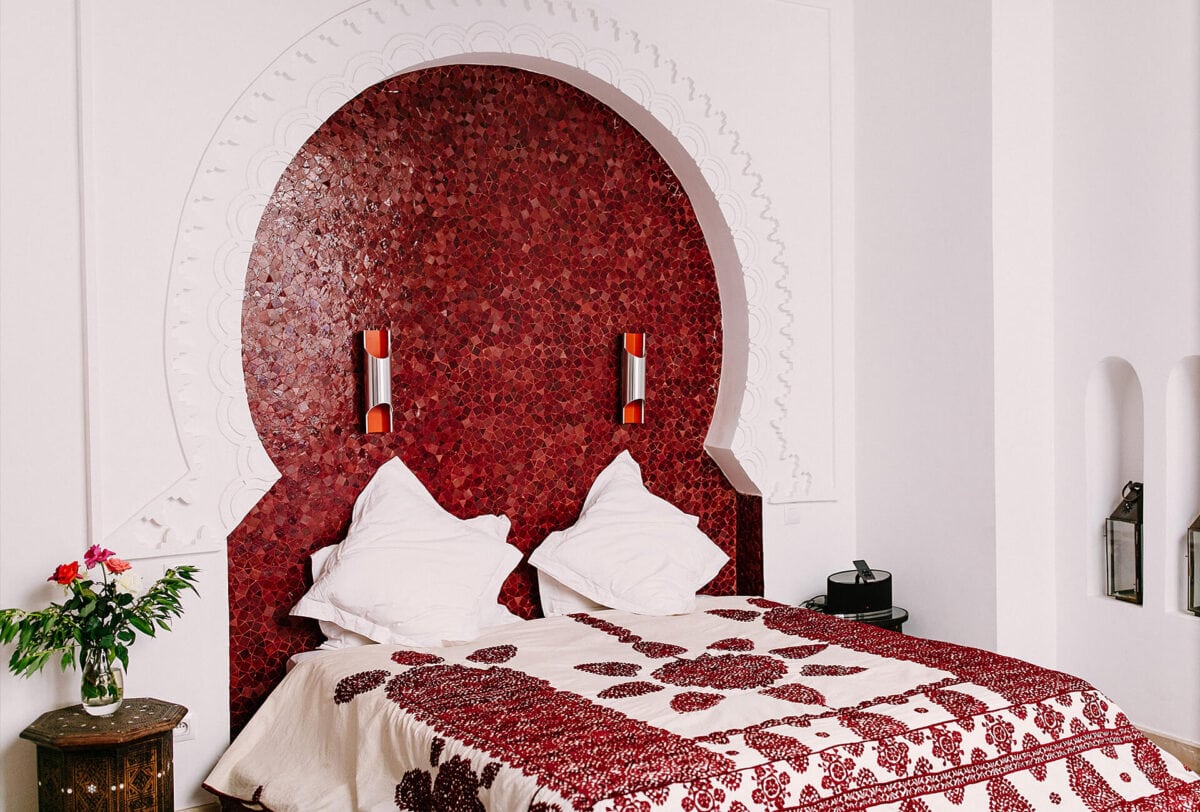 This spacious suite covers the whole first floor of the rear tower courtyard. It features a 5.5 meter high hand carved sculpted plaster ceiling.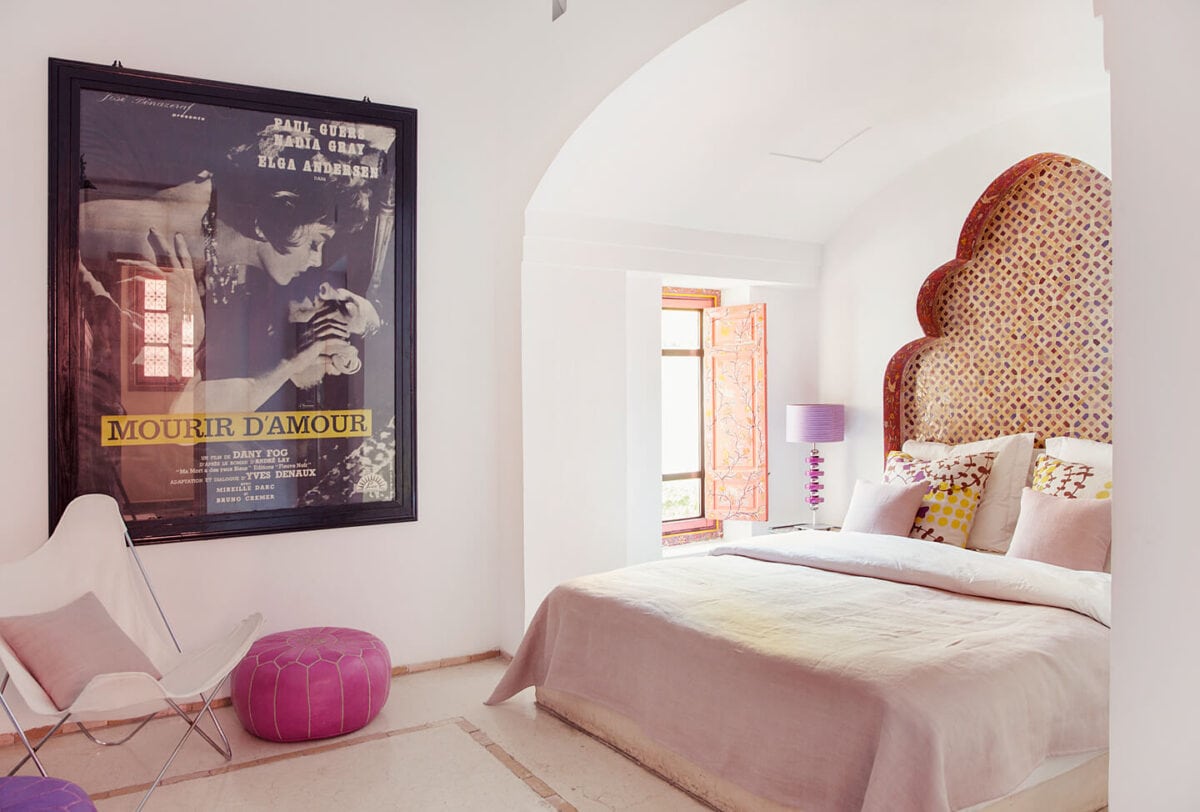 Love Nest has a large double bed under an arched niche. The room is decorated in beige and purple with a large zellige motive as a bed head.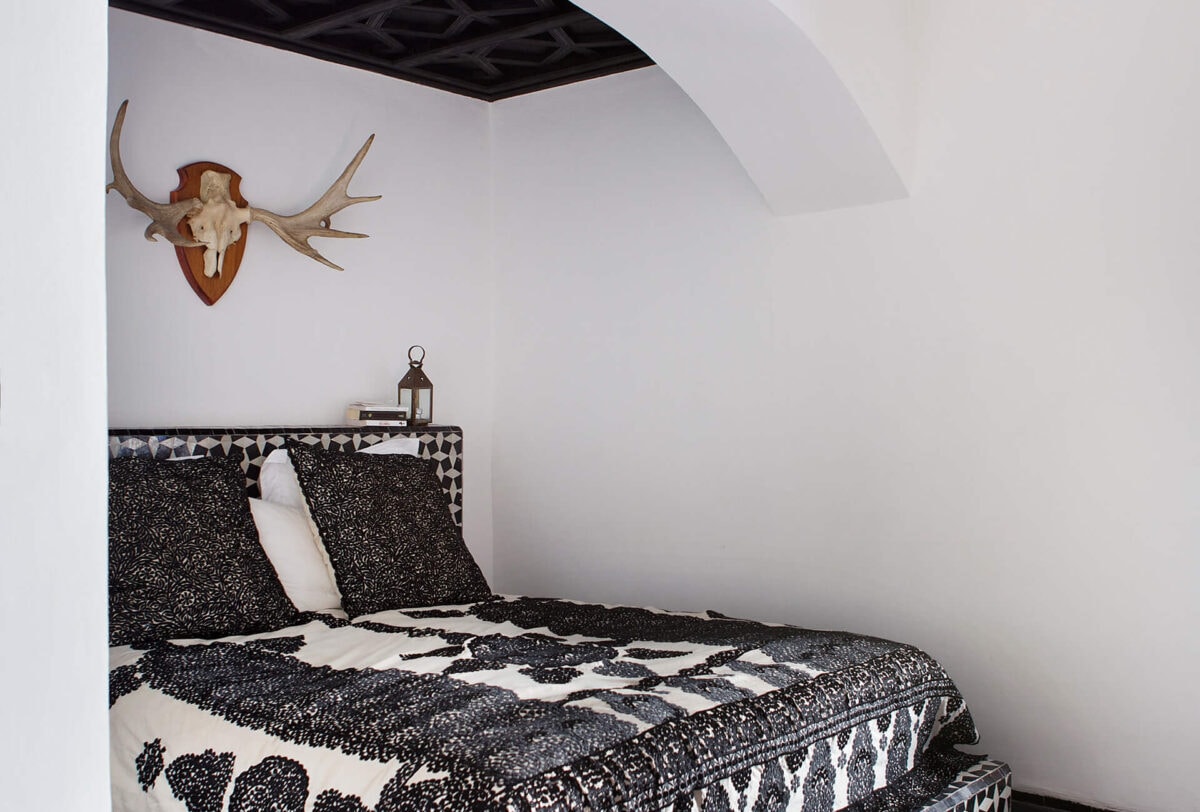 The Wangarata suite is detailed entirely in black and white. The room enjoys a fireplace and has a king size bed designed in zellige. The dressers are entirely hand painted.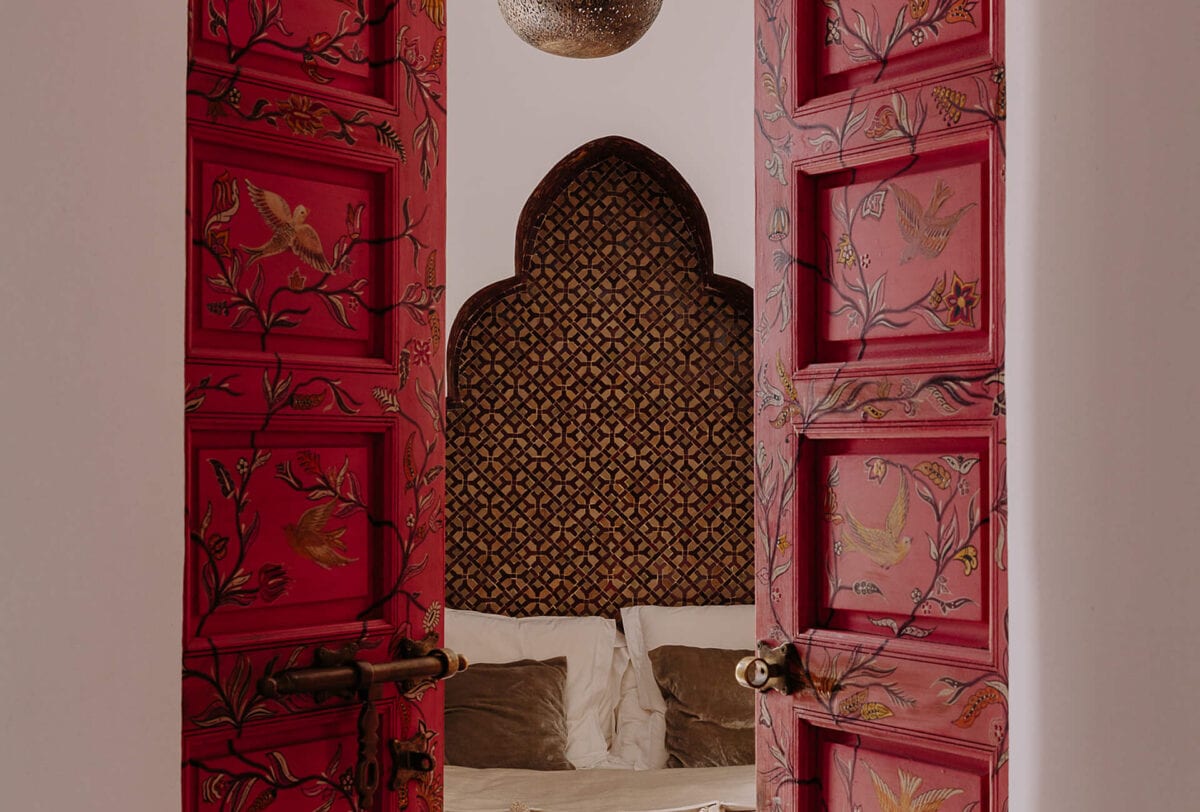 Peruche is the p'tit chambre with the biggest vaulted bathroom. The room is extensively decorated with bird motives and shades of pink and aubergine.